As your electric cooperative, it's important for Big Horn REA to provide its member-owners with safe, reliable power. Yet our service goes beyond the wires. We're always looking for ways to provide value to our members and our community, especially during tough economic times.
That's why Big Horn REA, in conjunction with the other Touchstone Energy co-ops serving 22 million member-owners nationwide, is joining the Co-op Connections® program. This new card-based member benefit program is designed to deliver added value to our members by offering valuable discounts at participating pharmacies and national businesses. And it's free.
Whenever a Co-op Connections cardholder — whether from Big Horn REA or from one of the hundreds of Touchstone Energy co-ops across the country — shows the Co-op Connections card at a participating business, they receive a discount.
The card also gives you access to online savings at more than 95 national retailers like Barnes&Noble.com, Hertz Rental Cars, Best Western hotels and ProFlowers.com. You can check out these great national discounts at connections.coop. One of the most valuable features of the Co-op Connections Card is the pharmacy discount. While it is not insurance, the discount can mean savings of 10 to 60 percent on prescription drugs. The logo and information on the back of your card is recognized at more than 60,000 national, regional, and local pharmacies. In addition, the Co-op Connections Program can now save you even more!
The same program that offers discounts at many of our local pharmacies and has saved Big Horn REA  members nearly $25,000.00 on prescriptions now offers you significant savings on dental, vision, hearing, lab & imaging services and chiropractic work.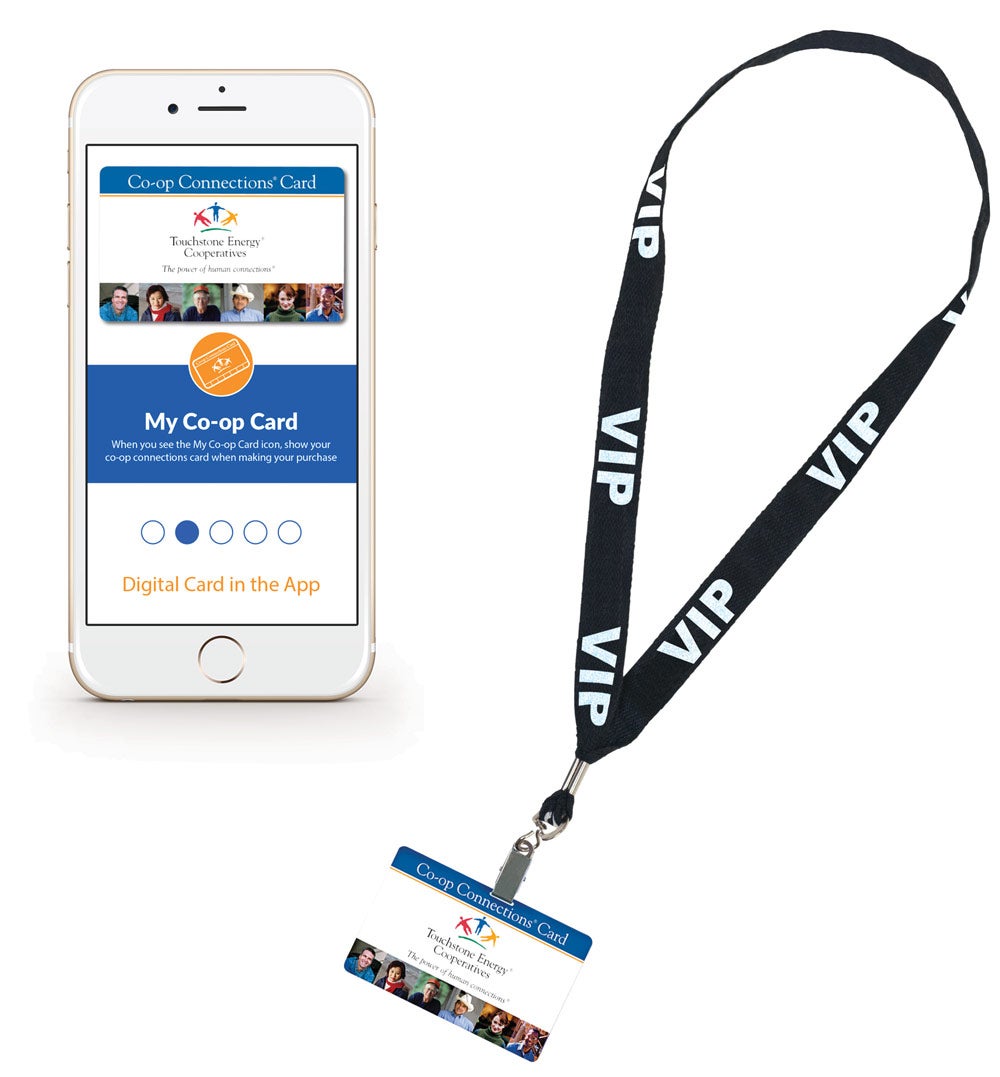 Save on hundreds of local and national discounts - pharmacy savings, online offers, discounts on events, online cash back shopping and more. Members can get their co-op discounts by shopping online through connections.coop, the Co-op Connections mobile app, or by using the card. Get your card by requesting it from the Co-op.
HEALTHY SAVINGS
Pharmacy, dental, vision, diabetic, hearing aids, chiropractic, lab testing, and MRI & CT scans.
HOTEL SAVINGS
Save an average of 20% at over 400,000 locations worldwide. 
CASH BACK SHOPPING
Earn up to 20% cash back when you shop at over 2,000 online retailers.
EVENT DISCOUNTS
Save 10% at your favorite sporting events, concerts and theaters.
NATIONAL DISCOUNTS
Enjoy a wide variety of discounts that will save you lots of money.
INSURANCE
Save money by getting competitive insurance products.